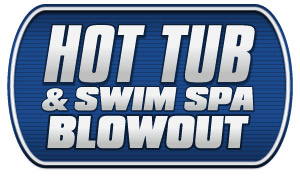 Hot Tub & Swim Spa Blowout Expo
This Weekend, OCTOBER 14 – 16, 2022
Montgomery County Fairgrounds
645 Infirmary Road, Dayton, OH 45417
Hours: Fri 2p-8p, Sat 10a-8p, Sun 10a-5p
Show Admission Is Free
Save Big on a huge selection of Hot Tubs and Swim Spas from major brands!
Over 40 Hot Tubs and Swim Spas will be on display from 5 major brands at huge discounts.
Financing is available (with approved credit).
1-800-SPA-SALE